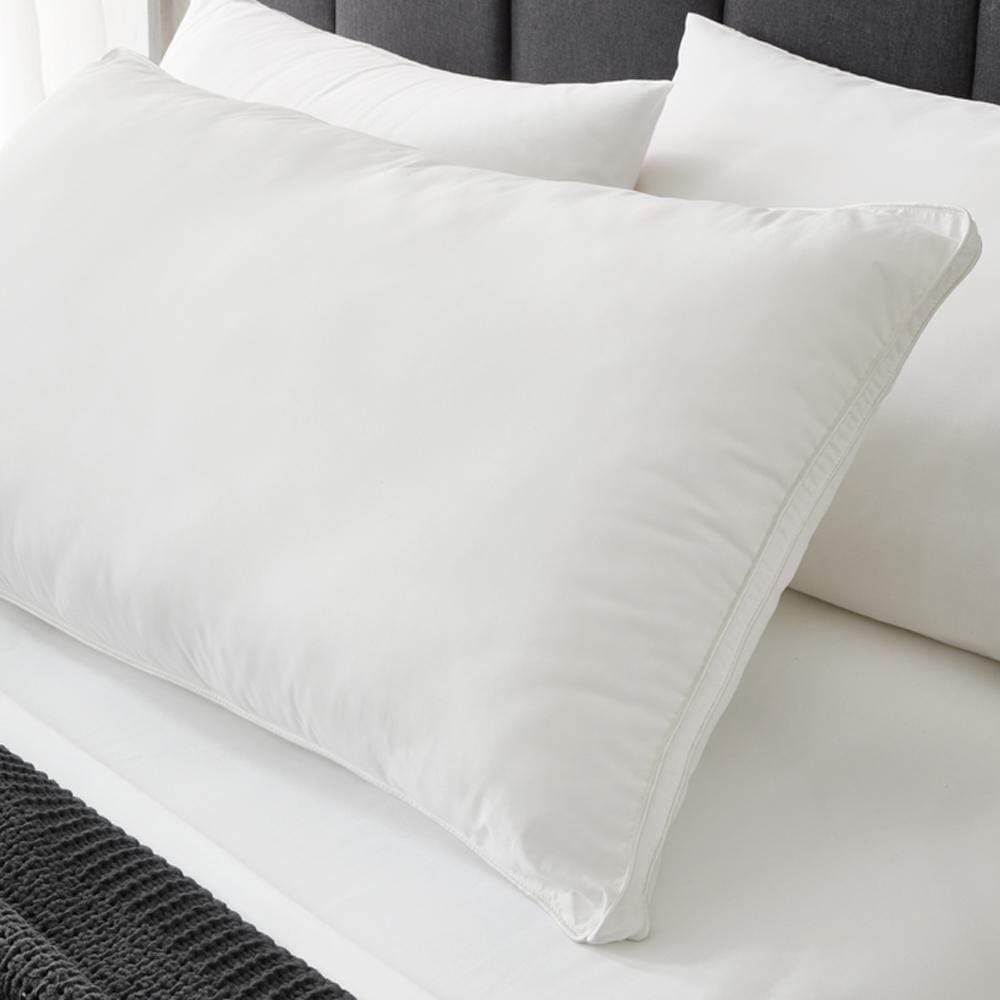 Our king pillows are hypoallergenic and feature a Dacron cotton cover and charcoal piping. The 1050 gsm filling provides the perfect balance, ensuring that just right 'Goldilocks' harmony, a feel that is not too soft and not too firm.

(Excludes pillow case)



How long will my order take to be delivered?
Orders are processed in two (2) business day. 
Orders dispatched via Australia Post regular mail.
Please allow up to 7 days via Australia Post after dispatch. 


Can I pick up my order in person in Melbourne?
Please contact accommodation@curlewis.com.au to ensure item is in stock to avoid disappointment. 
You are purchasing an eGift card. They are delivered to your email and can then be forwarded or printed to gift to your recipient.
If you prefer to purchase physical, hard copy gift voucher, which are mailed to you or your recipient please phone  03 5251 1111 or visit us at 1345 Portarlington Road, Curlewis. 

They can only be redeemed at Accommodation @ Curlewis. Not at Curlewis Golf Club or The Range @ Curlewis.
Click here to purchase a Curlewis Golf Club gift voucher or click here to purchase a gift voucher that can be redeemed at The Range @ Curlewis.
Gift vouchers valid for 3 years from date of purchase. They are non refundable or exchangeable .